The Emirate of Dubai is a world leader in many things; luxurious hotels, trade, architecture and engineering just to name a few. Thanks to the ingenuity of its renewable energy developers, Dubai has now added to its long list of world-class innovations a world record for the largest solar power plant on the planet. Not only is the solar power plant enormous, but has also drastically reduced the cost of solar power, with bids for the 800MW Sheikh Maktoum Solar Park Phase III reaching as low as three U.S. cents for each kilowatt-hour (KWh) – another world record in solar power.
Dubai's record for solar power is 15 percent lower than the old one, marking a significant milestone in the field of green energy. What's more, the easily affordable solar power beats all fossil fuel options in Dubai with regards to cost. As Dubai sets a new record for the largest solar power plant, the dream of renewable energy is beginning to become clearer by the day. So what does this mean for those eyeing the green energy development market? Will solar power become the new norm after making fossil fuels extinct? And what's next for Dubai – and the world?
Dubai Sets New Standards for Renewable Energy
As Dubai sets a new record, the standards for renewable energy in the region have skyrocketed. Dubai has undoubtedly established itself as the forerunner of renewable energy among all Gulf countries. The project began with the country's vision of diversifying energy by the year 2030 and the 2012 launch of the Mohammed bin Rashid Al Maktoum Solar Park. Occupying approximately 40 square kilometers of land south of Dubai city, the park is planned to eventually produce 5GW worth of electricity. The initial project was established in 2013 with the commissioning of a 13MW PV power plant as Phase I of the project. A year later, Dubai Electricity and Water Authortiy (DEWA) initiated phase II of the ptoject, a 100MW PV power plant rendered on an IPP basis. The move was met with stunning results as Saudi Arabia's Acwa Power bid 5.98 cents per KWh, lower than the gas-fired power plants.
Acwa Power also proposed alternate variants during this time reaching 1,000MW, and DEWA ultimately settled for a 200MW at 5.85 cents per KWh. The success of the first two phases sparked an even greater appetite for solar power, culminating to a 2015 announcement of a target 25 percent share of solar power by 2030 and 75 percent by 2050. The public tender for phase III was launched, this time with even more stringent pre-qualification criteria, to allow only the most capable and experienced players to participate in the construction of the largest solar power plant worldwide.
Gradual Decline of the Cost of Solar Power
Even while Dubai stuns the world with the largest solar power plant and the cheapest rates for solar power, there has been a gradual decrease in the cost of solar power around the world as more and more countries are exploring this seemingly profitable sector. In just over a year, the least expensive solar power has dropped almost 50 percent. Saudi Arabia began the race when Acwa Power International set a record in January 2015 by offering to develop a section of the same Dubai solar park for power priced at 5.85 cents per kilowatt-hour. Shortly after, new records were set by Peru and Mexico, before Dubai beat all odds to emerge the producer of the world's cheapest solar power.
The Low Tariffs – How is it Possible?
Providing solar power at such low rates may raise eyebrows among investors. A major contributor to the extremely low bids is the reduced capital expenses for the program, owing to the more efficient system designs and the lower costs of components. In comparison with the previous tender rounds, component costs have reduced significantly across all parts of the solar energy plant, while companies dealing with engineering, procurement and construction have also firmed up their cost estimates for the Middle East region. Technology has also contributed to the lower tariffs markedly, where single-axis tracker technology was preferred to fixed-tilt systems, resulting to approximately 15 percent more energy, albeit at a relatively small increase in the cost of the system. Overall, both the consumer and the investor are set to benefit from cheap electricity and low production costs.
Market Trends in Solar Power
While the news of cheap power is music to the ears of many, there is still uncertainty on whether alternative energy is profitable in the long run. A major contributor to the unending questions and concerns from entrepreneurs is the recent event where the largest developer of renewable energy, SunEdison Inc., filed for bankruptcy. Banks are now wary of financing green energy projects, given the uncertainty and potential risks involved. However, companies are still confident in alternative energy, and in countries such as Peru, Chile and Mexico, companies dealing in a wide array of energy solutions such as Enel SpA are prioritizing a large market share over profit maximization.
Even amid the doubts surrounding the solar energy market around the world, developers are confident that they will make boatloads of cash with the low bidding. For instance, company directors will obviously not be comfortable if their companies win bids but don't make profit. Also, the affordability of solar power will attract many clients away from conventional sources of energy such as fossil fuels and coal, increasing the market share and the profit margin along with it. The renewable energy industry is looking great, and smart investors would know where to place their bets.
Future of Solar Power
- ad -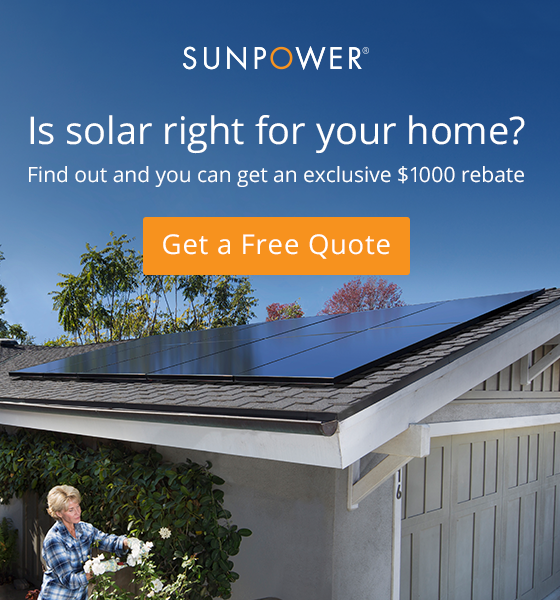 Given the huge success of the 800 MW Sheikh Maktoum Solar Park Phase III, research into solar energy is set to increase dramatically, particularly in countries with adequate sunlight and growing energy needs. Neighboring emirates and other Gulf countries will most likely build on Dubai's approach to construct solar power plants of such magnitude, with the aim of supplementing conventional power plants. Matter of fact, ADWEA in Abu Dhabi has already released a tender for a 350MW solar power plant while Saudi Arabia has announced a 9.5 MW renewable energy target. The benefits of solar power traverse boundaries, and more countries are expected to follow suit.
We are sorry that this post was not useful for you!
Let us improve this post!
Tell us how we can improve this post?